Arts for All:
Paint Along Workshops
All ages and abilities
$20 per student
Acrylic or mixed media
Enjoy creating your own artwork step-by-step with our skilled instructor to help. No previous experience required. Have fun and take away your own work of art. Workshops last for up to two hours.
Arts for All Classes:
All ages and abilities
Private and group classes
One Hour
Students learn basic concepts and techniques.
Prices vary depending on the number of students.                              Let Arts for All Kentucky bring the studio to your facility!                Art supplies are included.
To schedule a class call 270-792-0023 or you can send an email to programs@artsforallky.org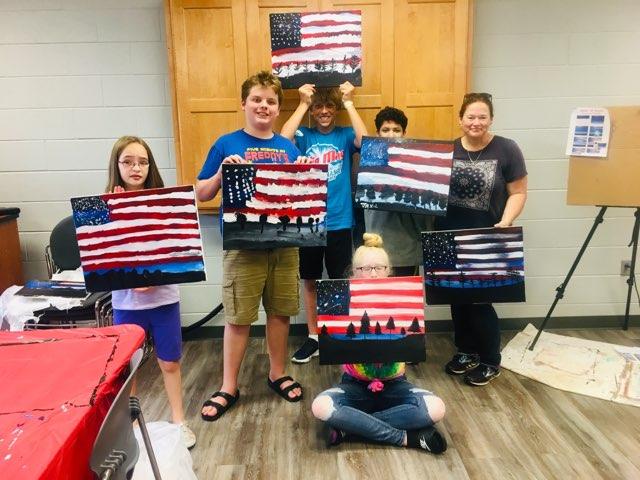 Make A Contribution
Please consider helping Arts for All Kentucky to continue fulfilling its mission with a monetary contribution.
Programs At A Glance
Experiential, inclusionary arts projects in creative writing, dance, drama, music, storytelling, or visual arts.